Obviously good,
secretly great.
Trusted By
"
Using proprietary athletic technology and vertically sourced A-grade leather, these are the world's most advanced dress shoes.
"
Amberjack, a Brooklyn upstart, targets young men keen to enjoy stealthier comfort and to "nerd out" on the hidden tech.
"
Early adopters are excited by the new comfort technology being used in the shoes, combined with the unique, hybrid style.
"
The Original offers a comfortable and casual option for the professional man on the move.
"
As far as dress shoes that feel like sneakers go, this one may as well have written the book.
"
Emerging Brand Amberjack's Debut Shoe Already Has a 10,000+ Waitlist.
"
Each Amberjack shoe is made with proprietary comfort science.
"
A nice leather dress shoe designed in Brooklyn and made in Portugal.
"
#1 Best Casual Shoes for Men
"
One of our favorite premium shoe brands when it comes to style, comfort, and value.
"
One of the top picks for dress shoes this season.
"
Feel comfortable right out the box.
"
The Original is a perfect hybrid shoe that works in both casual and formal situations.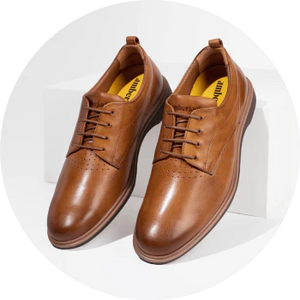 A new take on an old shoe, with obviously good style and secretly great comfort.
Dress shoes. Reinvented.
Heat-Activated Arch Support

Dual-Density Outsole

Super-Soft Buck Skin Lining

Vertically Sourced A-Grade Leather
Shop Now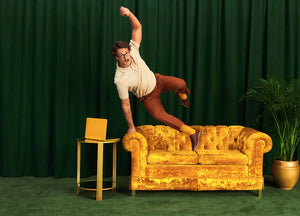 Made Different.
The world is changing, yet dress shoes remain the same. Through material innovation and a unique supply chain, we create the world's most comfortable dress-casual footwear using modern design, premium materials and sustainable production. This is a new kind of shoe. Better for you. Better for the planet.
Our Story