We designed these shoes to feel even better than they look so you'll be ready for anything. 

Most Comfortable Tuxedo Shoe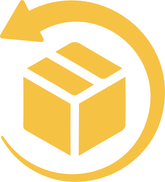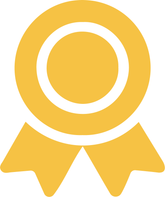 Italian patent leather & sheepskin lining
Dual-function athletic outsole & heat-activated insole
Designed in Brooklyn, NY & made in Portugal

True to size; size down if you are between sizes. Size up if you have a wider foot.
Go ahead, nerd out.
Our soles are made with new, proprietary materials that deliver surprisingly sweet comfort, all day long. Our A-grade full grain leather comes from one of the best tanneries in the world, who also happen to be our business partner; that means you get incredible quality at a price you won't find anywhere else. The shoes are then made by masters in Portugal who have decades of experience but also aren't afraid to get a little futuristic with it. This is a totally different type of shoe.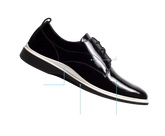 Premium patent leather sourced from one of the finest Italian tanneries in the world and offered to you at an unbeatable price.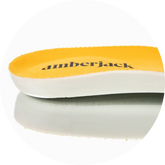 Heat-activated arch support
We've got fancy foam that uses heat to form to your foot. It's like memory foam but more durable so it'll stay supportive way longer.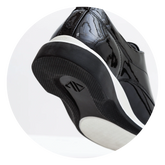 Our proprietary TPU outsole uses high-performance athletic technology in the front, for flexibility, and strong hiking boot material in the back, for support. Wear them all day without tiring out your feet.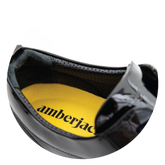 Super-soft buck skin lining
Your feet will be hugged in buttery-soft sheepskin lining that's laser perforated to allow airflow. You'll basically not want to wear socks.
"
"Using proprietary athletic technology and vertically sourced A-grade leather, these are the world's most advanced dress-casual shoes."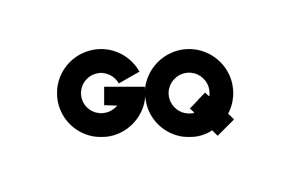 "
"Amberjack, a Brooklyn upstart, targets young men keen to enjoy stealthier comfort and to "nerd out" on the hidden tech."

"
"Each Amberjack shoe is made with proprietary comfort science; pre-stretched A-grade full grain leather, heat activated arch support, and a mechanically designed dual density outsole."

"
"Emerging Brand Amberjack's Debut Shoe Already Has a 10,000+ Waitlist."

"
"#1 Best Casual Shoes for Men"

"
"Designed to be timeless and classic yet super comfortable."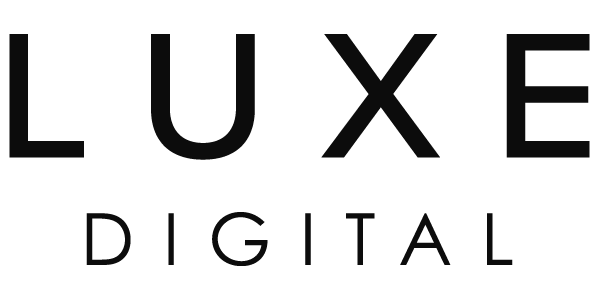 "
"Amberjack's The Tux allows you to look your best without compromising comfort."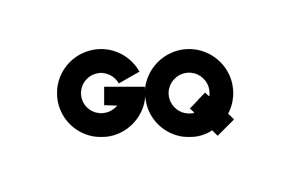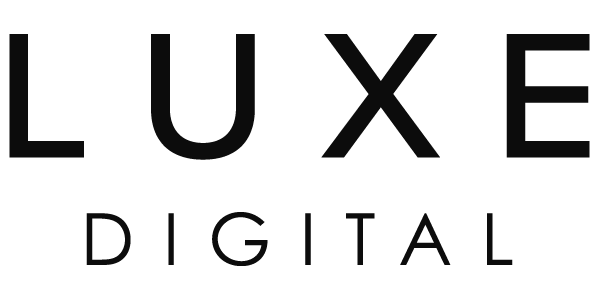 Tuxedo Shoes. Reinvented.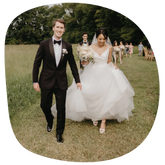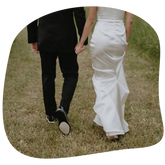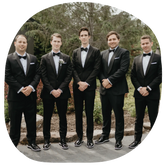 A Note From Our Founder
"I wore our Tux shoes on my wedding day because I wanted something equally comfortable and good-looking on the most important day of my life. Made with premium Italian patent leather and combined with our signature comfort technology, I hope these shoes can create as many happy memories on the dance floor for you as they did for me."
Sincerely,
John Peters,
Founder & CEO
Customer Reviews
Love at first sight
I was very hesitant to purchased these shoes as I need to try them on before purchase. needless to say I have wide feet so i read a comment that says go a size higher glad I did. these shoes were not only comfortable but sylish and i receive so many compliments on them. I wish i would've had referral cards. Winner Winner Winner I will be purchasing more.
Best,
Junito
Very happy with these shoes! I am a wedding professional and need to be in a suit and on my feet for many hours per event. These shoes are super comfortable and look awesome!
I bought the tux shoes with the white base. There a little too loud for my tux, but they are very cool and a very comfortable shoe. I am sending them back in an exchange to get the all black tux shoe.
So comfortable
Great quality! Perfect for my daughter's wedding.
Great Fit & Customer Service
Had initial shipping issues and customer support was quick to respond and provide a replacement order within the next business day. The shoes themselves were also a great fit, true to size, and very comfortable. Would recommend anyone looking for a professional shoe without sacrificing comfort to opt for Amberjack!