We designed these shoes to feel even better than they look so you'll be ready for anything.

Most Comfortable Chelsea Boot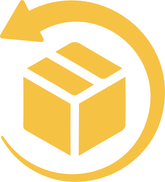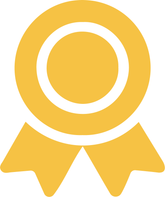 True to size; size down if you are between sizes. Size up if you have a wider foot.
Go ahead, nerd out.
Our soles are made with new, proprietary materials that deliver surprisingly sweet comfort, all day long. Our A-grade full grain leather comes from one of the best tanneries in the world, who also happen to be our business partner; that means you get incredible quality at a price you won't find anywhere else. The shoes are then made by masters in Portugal who have decades of experience but also aren't afraid to get a little futuristic with it. This is a totally different type of shoe.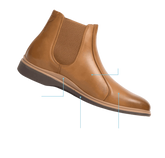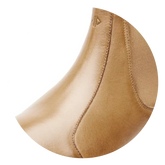 VERTICALLY SOURCED A-GRADE LEATHER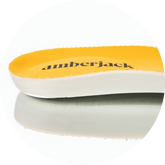 Heat-activated arch support
We've got fancy foam that uses heat to form to your foot. It's like memory foam but more durable so it'll stay supportive way longer.
Our proprietary TPU outsole uses high-performance athletic technology in the front, for flexibility, and strong hiking boot material in the back, for support. Wear them all day without tiring out your feet.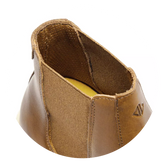 Super-soft buck skin lining
Your feet will be hugged in buttery-soft sheepskin lining that's laser perforated to allow airflow. You'll basically not want to wear socks.
"
"Using proprietary athletic technology and vertically sourced A-grade leather, these are the world's most advanced dress-casual shoes."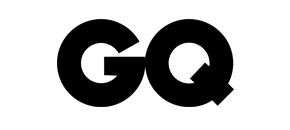 "
"Amberjack, a Brooklyn upstart, targets young men keen to enjoy stealthier comfort and to "nerd out" on the hidden tech."

"
"#1 Best Overall Chelsea Boot on the market. The Chelsea is the perfect mix between style and comfort, at an affordable price."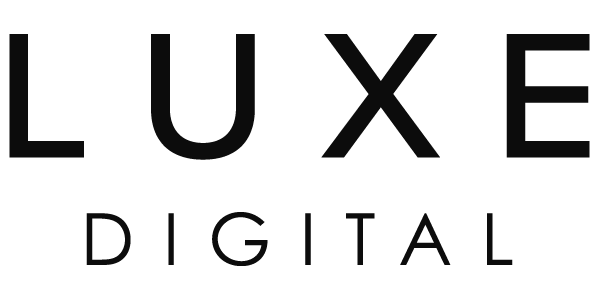 "
"Each Amberjack shoe is made with proprietary comfort science; pre-stretched A-grade full grain leather, heat activated arch support, and a mechanically designed dual density outsole."

"
"Incredibly comfortable boots."

"
"#1 Best Casual Shoes for Men"

"
"After personally test driving their Chelsea boot, I can confirm that it is incredibly comfortable."
"
"You're never going to want to take them off."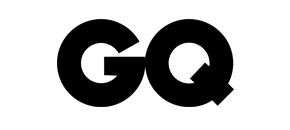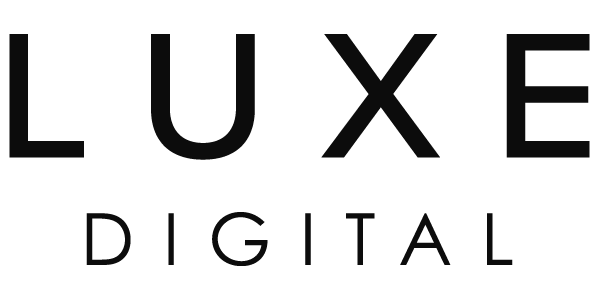 Chelsea Boots. Reinvented.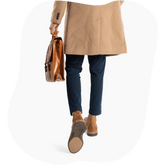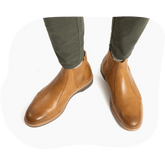 Ready For Anything
We built these shoes to take you wherever you need to go and look good doing it. No more compromising between style and comfort. Dress 'em up. Dress 'em down.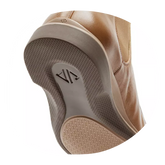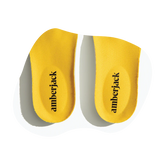 The Most Advanced Chelsea Boots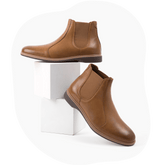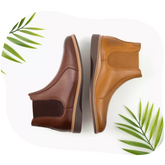 Customer Reviews
Comfortable boot
Fit perfect! I wear a 9 wide so I ordered the half size larger like suggested…great fit!
Chelsea purchase
Booots have a great look to them and are quite comfortable. Fit is good and I'm very pleased. Fit may be a little to the larger side when ordering. I'm a true 10.5 and that's what I ordered, perhaps a little large but still very comfortable.
Chelsea Boots Review
Fantastic so far. Very comfortable, stylish, and appear durable. I will be using them throughout the Northeastern winters. They do seem to run a little bit big, but that is OK for me since I will likely wear extra socks.
Amberjacks Slam Dunk the Walking-the-Eastern-European-Cobblestone-Test
I went searching in late summer for a new pair of boots for the big post-retirement trip my wife and I planned visiting a half-dozen cities in Eastern Europe. Foolish me, I wasted time testing out several boots from competing companies. Some felt comfortable but looked dorky; others looked sharp but killed my feet. Finally and thankfully, I ordered a pair of Amberjack Chelseas. Bingo! Right out of the box, they impressed me by their comfort and style. I knew that after a full day of walking those cobblestoned ancient city streets, my Amberjacks would be perfect for the evening when we went out to dinner. But our airline upped the Amberjack game by losing my one bag that included a pair of running shoes that I intended for our daily sight-seeing. It meant Amberjacks only for 14-16 hard hours of walking every day, four to six miles a pop. The result? Amberjacks slam-dunked the walking-the-Eastern-European-cobblestone-test! It was really unbelievable to me. How could a boot that looked so good also feel so good on my feet day after day? When we got home, I followed the helpful shoe care instructions provided by Amberjack, and the boots once again look almost brand new. If you're wanting a pair of Chelsea boots, don't waste your time looking anywhere else. Take it from me. If they're great for Eastern Europe, they're great--and good looking!--for any street in the USA.